I love to teach because I love to learn.
What I learned from my students this semester is that you should always make the extra effort to make your work better.
Case in point: two students received A+ on their first projects but took my comments and revised. They knew they couldn't get a better grade but they wanted to make better projects, and they did.
Wow!
Now at the end of the semester, after I sat through endless pitches, radio cuts, rough cuts, fine cuts and revisions and graded all their final projects, I had a few ideas I wanted to share:
Dear Video Storytelling for the Web Class

My thanks to you for all your hard work this semester. I've learned a lot from each of you and I've condensed a bit of what I've learned into the following 5 points which I intend to keep with me when I propose, shoot and edit my own stories:
2) Strong stories consist of actions that you can witness. (This is also true of strong written stories) Video is a medium of present tense storytelling.
4) Visual sequences are the grammar of video storytelling. "B roll" is like wallpaper: pretty or tacky but meant to be in the background. Write strong sentences; always capture compelling sequences with a beginning, middle and end.
5) Mobile is the future. Close-ups and Extreme close-ups have the most impact on a mobile device like your phone or tablet. Shoot close 85% of the time but remember to shoot one killer wide shot too.
Thanks to all of you for inspiring me! Enjoy the summer.
Ken Elkins, a competitive birder and an Audubon Toyota Togethergreen fellow, created "Bird Tales" to help patients with Alzheimers and Dementia find lost memories by having them recall the sights and sounds of the birds of their chiildhood.
Chris Suellentrop, our editor at Yahoo!News, thought small business would be a good subject for an installment of the Road Trip series, talking with groups of voters about the issues true to their heart. But I had no idea how frightened most business owners would be to talk about what they really felt about the Presidential race on camera.
Working with the incomparable Zach Wise, we went to Denver and found a series of brave souls who were willing to speak openly: the owner of a machine gun store, a cannabis boutique, a Belgian beer cafe, a music store and a tae kwon do academy.
I love doing these stories because I always learn something new about why people do what they do. Here are two of the stories.
_________________________________________________________________________________________________________
_______________________________________________________________________________________________________
________________________________________________________________________________________________________
You can see all five stories online on the Yahoo!News page for this series.
I was walking off the US Air flight to a snowy Cleveland, Ohio when I spied Miki Meek, my collaborator, parked on a seat near the gate, cellphone plugged into the wall. "I've got one," she said "and we can see her tomorrow."
Thus began our 5 day road trip down route 71, from Cleveland to Cincinnati and back through Ohio for Yahoo!News, talking to Republican voters and learning a few things along the way.
The character she hooked was the wonderful Ebony Grantonz, the wife of an African American minister and a registered Republican. Early next morning, Ebony and her husband and their three kids allowed us to invade their home and ride to church with them. After the service, Ebony talked about politics and religion. She was smart, well spoken, frank, and described herself as "politically incorrect."
You can see Ebony's story and the three other short films we reported and filmed then edited and posted in a week (without much sleep) to the Yahoo!News Destination2012 political blog. Chris Suellentrop was our wonderful editor at Yahoo!News.
It's time to stand up and speak out against the terrible things that are perpetrated on people in the name of health care. Here are three films I directed and shot along with Scott Anger as part of a campaign to Stop Torture in Healthcare.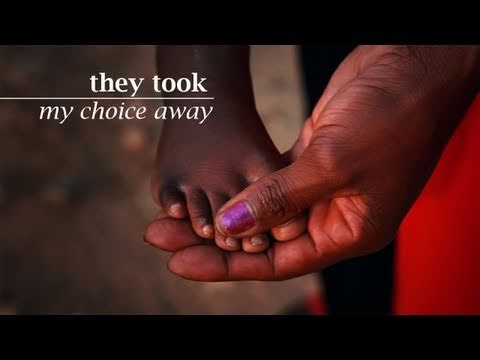 Do you want to do something about this problem? Send a letter to the Namibian Health Minister to demand an end to forced sterilization of HIV positive women.
---
Here are the two other films we did for the campaign:
Vlad is suffering from incurable brain cancer. Despite his chronic pain, doctors in Ukraine are only allowed to prescribe 50 mg of pain medicine. In another country, doctors would typically prescribe more than 2,000 mg for a patient like Vlad.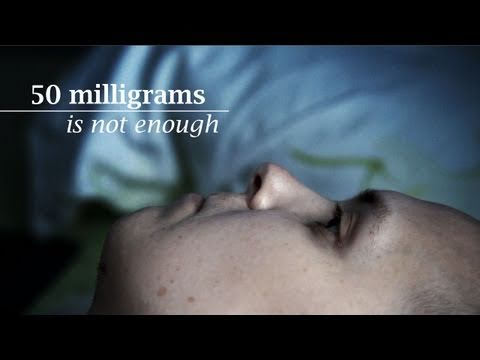 ---
In many countries, governments forcibly detain people as a form of "treatment" for medical conditions such as drug addiction, mental disability, or tuberculosis. This is a story about Venta, a former drug abuser in Cambodia.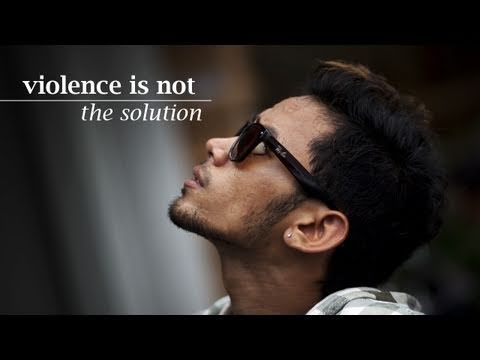 Excerpts from five recent projects where I directed and also did the cinematography. I'd love it if you watch the full films
The full versions of these stories were edited by Linda Hattendorf (Namibia), Chad Stevens (New Orleans), Scott Anger (Ukraine) and me (Dwayne Betts and Cambodia).
Scott Anger co-directed and also did the sound and additional camera on the Namibia, Ukraine and Cambodia excerpts.
Brad Hamilton shot second camera on the Dwayne Betts interviews.
New Orleans suffered devastating blows on many levels from Hurricane Katrina. But the storm gave the city the unique opportunity to start over from scratch and to try to re-imagine government and other institutions.
Five years later the Open Society Institute wanted to look at three areas to see if things had changed. I spent a week with three characters to try to answer that question.
This is the last part of that short film, looking at online journalism.

You can see all three stories at the Open Society Foundations website, U.S. Programs. I directed and recorded the story on a Canon 5d, Scott Anger recorded the sound, Chad Stevens edited and Pamela Chen of the Soros Foundation was the executive producer.
Dwayne Betts tells his story very well and what a story he's lived.
This is my favorite story from the five videos I produced for the Open Society Foundation,U.S. Programs, Criminal Justice Fellows.
Formerly incarcerated, Betts is an author, poet and teacher.
You can see all Six of the videos at the Open Society Foundations U.S. Programs Multimedia page
I worked as the Director of Photography and shot the video and some of the stills for the profiles of two winners of the 2010 James Irvine Foundation Leadership Awards. Julie Winokur from Talking Eyes Media produced this piece on Doctor Ellen Beck, a remarkable woman who has managed to set up free health clinics to server the hopeless and most important, the underserved, in San Diego, California.
Dr Ellen Beck, UCSD Student-Run Free Clinic Project, San Diego from bob sacha on Vimeo.
A Talking Eyes Media Production
Producer Julie Winokur
DP Bob Sacha
DP for interview Lou Weinert
Second Camera Marshall Leaman
Editor Richard Poller
Assistant Editor Elissa Mummolo
This is short film I made with a point-and-shoot pocket-sized digital camera.
It was the opening piece for a lecture on travel photography at the George Eastman House International Museum of Photography and Film in Rochester, NY. The series was called Wish You Were Here.